It's the holiday season which means it's shopping frenzy season! I love to shop and am always on the look out for the next best thing, especially for us mammas. Thanksgiving and Black Friday are the biggest online sales periods of the year, but before you get swiping, check out some of my top recommended gifts for mammas and their crew, ranging from products to the ultimate experiences:
The Must-Have Activity Experience – Big Blue Swim School*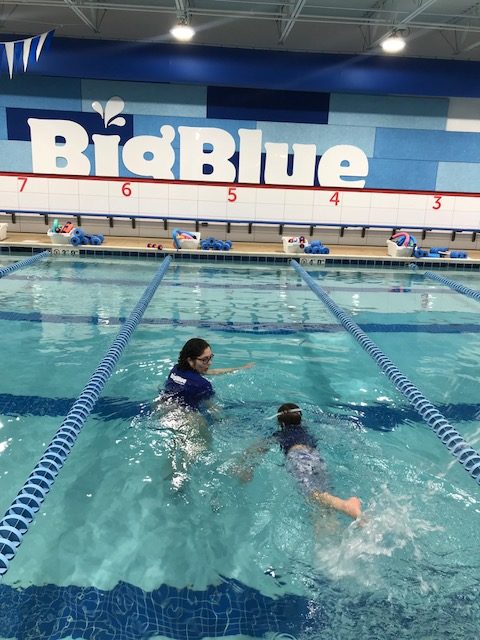 I know it seems strange to be thinking about swimming in the middle of Winter BUT this is the optimal time to be looking for activities to do indoors, and now is the time to get your kids swim-ready and swim-safe for the Spring break and summer months. Big Blue Swim School is a GIT Mom recommended family gift – it's the only family-friendly swim-lesson provider in Chicagoland that exclusively hires and trains full-time teachers, which means better-trained staff and the same friendly faces every time you go in! Big Blue Swim also offers 50% more lesson times than any other provider and they've built their own proprietary software platform that allows families to choose a lesson time that works for all their kids with one click. This means families don't have to make multiple trips to the pool just because siblings were unable to find a time where they could both swim. This is a time-saver for all us mammas with large families! I particularly love the kid-friendly layout of their facilities (no bumps and bruises in their carpeted and warm changing rooms).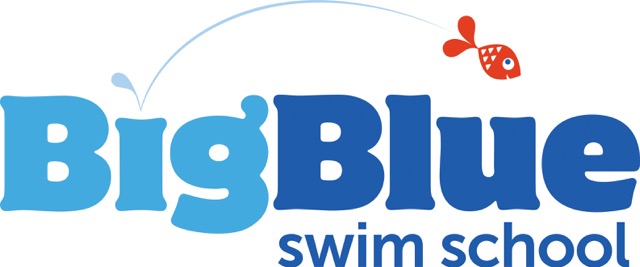 Big Blue Swim is currently offering FREE trial lessons plus $10/lesson for your first 6 sessions when you sign up for weekly lessons. So let's get swimming!
New Baby Must-Have – Oy Vey Baby
I absolutely love Oy Vey Baby as a a gift for new mammas – It's perfect for newborn babies and bris gifts – all with sweet Yiddish sentiments. Each baby set contains a gown, hat, socks, blanket and burp cloth and is beautifully packaged in organza bags or keepsake boxes, which also provide a wonderful place to store mementos from baby's first year. The sweet and sentimental Yiddish expressions ideally combine baby must-haves with Hanukkah cheer.
Gift sets start from $60 – https://oyveybaby.com/
Family Must-Have – Rocky Mountain Oils Kids Line
I recently discovered Rocky Mountain Oils for my kids. Rocky Mountain Oils was created by a collection of wellness enthusiasts who were determined to develop essential oils that were pure and safe to use for the entire family. I've tried out a range of their products but my favorite is the new kids line, which just came out this year. I particularly love Immunity for when my kids are surrounded by their germy friends with coughs and runny noses; Breathe to support the respiratory system, which is great for my son who has asthma, and for my entire family affected by seasonal allergies; Muscle Soothe for my basketball loving boys to ease sore arms and legs; Counting Sheep which helps with the much needed wind-down at bedtime; and Ouchie for scrapes and bug bites. My crew is constantly on-the-go so I was excited to try out the portable roll-on bottles – so great for being out and about! Rocky Mountain Oils have everything you need for family life – and helps this mamma with her self-care routine. A win-win in my books! Get gifting for your mamma tribe now!
Mom & Kids essential oils start from $14.95 – https://www.rockymountainoils.com
Kid Must-Have – National Geographic Kids Books & Magazines
I absolutely love the National Geographic Kids brand. National Geographic Kids inspires young adventurers to explore the world through its award-winning books, magazines, website, television series, radio program, apps and games. It is the only major kids brand with a world-class scientific organization at its core. I think their magazine subscription makes a great gift for nieces, nephews or grandchildren. Each month kids will receive their very own magazine featuring incredible stories packed into easily digestible bite-size chunks. Each issue also contains free animal fact cards. The magazines are great for both traveling or bedtime reading. Nudge the grandparents with this gift idea!
Subscribe toNational Geographic Kids (ages 6-12) and National Geographic Little Kids (ages 3-6) magazines at nationalgeographic.com/magazines. Get 10 issues for as low as $12.
The Must-Have Keep-Sake Experience – Memoir for Me
One gift I will definitely be investing in this year for Grandpa Heidelberger is a memory book from Memoir for Me. Memoir For Me provides custom-made memory books which capture the story of your life through words and pictures. Starting with a one-on-one interview process, Memoir For Me preserves the stories you need told – it includes recordings, retouched and digitalized photos, and a downloadable digital flip book for easy sharing. Get the tissues ready – this could be a tear-jerker.
For gift options and prices visit https://www.memoirforme.com/gifts
Happy shopping, mammas!
*Big Blue Swim School is a sponsored post.