During pregnancy, you have to be extra cautious about your diet. You cannot eat just anything; you have to make sure that what you are eating will not have any adverse effect on your body. If you have a craving for something, eat it, but make sure it doesn't cause a problem for you later. For example, if you know that eating a dish that has too many spices may lead to heartburn later and a sleepless night, you should avoid that.
You can get a list of foods from your doctor telling you what to eat and what to strictly avoid. But make sure that you eat enough food and a healthy diet most of the time, as a pregnant woman needs to eat more calories, especially during her second or third trimester.
We've picked seven nutritious and tasty superfoods to incorporate into your diet:
1. Kale
Kale is a leafy green vegetable that is full of potassium, Vitamin A, and C, which helps your body fight water retention.
It also has other crucial minerals that your body needs at this stage. You can eat kale by making a dish with onions or tomatoes or garlic, or baking it as a chip.
2. Eggs
If you love eating eggs, this is wonderful news. You must have at least one or two eggs every day as they are a superfood. They have a bit of everything in them: vitamins, minerals and high-quality fat and protein. Also, they only have 77 calories so eating one or two eggs won't increase your calorie intake.
Eggs also contain choline, which our body needs for various processes like brain development.
3. Salmon
Fish is a great protein source, and salmon is one fish that is rich in Omega-3 fatty acids. Our body requires Omega-3 fatty acids. Pregnant women should get approximately 3000 mg per day, but most people consume less than this amount.
Seafood has lots of this nutrient, which can help develop the brain and eyes of the fetus. But you need to limit its quantity to once a week or twice in three weeks, as seafood has a lot of mercury too, which you should avoid.
4. Dates
Dates are naturally sweet and can help you curb your craving for sugar. Eating or drinking too many sweets while being pregnant can lead to gestational diabetes. But dates can provide sweetness to your smoothie in a healthy way. Also, a study says that eating six dates a day can help an expectant mother go through a short labor period.
5. Sweet potatoes
If you love eating potatoes, swap a sweet potato for a regular potato. They are a healthier option, and they are rich in fiber, potassium, Vitamin B6, and iron. They are also rich in beta carotene, which our body then changes into Vitamin A.
Vitamin A is good for healthy fetus development, whether it is their bones or skin. It is a bit sweeter, but it is healthier, and you can find great recipes for sweet potatoes online.
6. Berries
Stock up on your berries as they are a great source of Vitamin C, Fiber, healthy carbs, and antioxidants. They are a high source of Vitamin C, which leads to more absorption of iron by the body, which contributes to beautiful skin and a healthy immune system.
They are low in calories, so you can munch on them whenever you feel hungry and they have a lot of water, too.
7. Chocolates
Not the regular ones, but eating one or two pieces of dark chocolate can help you as they are rich in antioxidants.
In addition to consuming these superfoods as part of a healthy diet, be sure to rest, exercise, and most importantly, stay happy for a healthy pregnancy.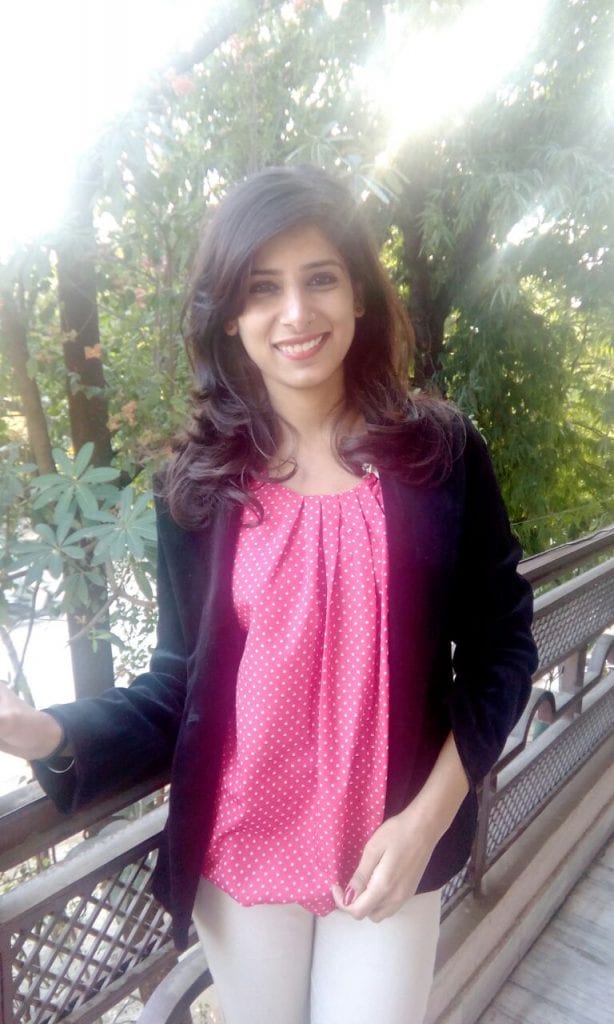 About the Author: Kavita Paliwal is an outreach specialist cum content writer. When not glued to her laptop, she can be found making travel plans that rarely happen 😉
Connect with Kavita on Twitter @dreamerkavita