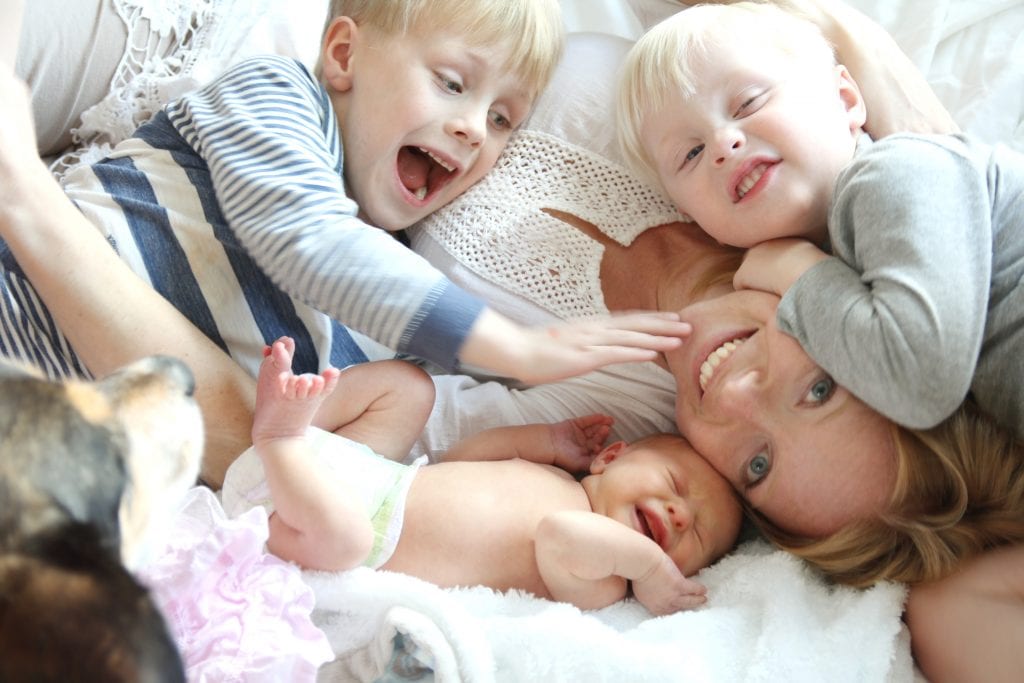 GIT Mom to the rescue! I reassure them: Yes, they will love their new baby just as much and maybe even more because, Hey, this kid doesn't talk back! I advise families that adding a new baby to the family will be magical and their parenting "report card" grade will arrive quickly based on their first born's acceptance. A child who feels safe and secure in his family will not feel displaced by his new sibling. The firstborn who is losing his Sh$t on the daily is one who doesn't feel confident. So, if you're expecting, here are a few of my tried and true techniques to keep your kid from pooping on his new family member and screaming "I hate you!"
Prep Your Toddler
Two months in advance set-up the new baby's nursery and place the items you're going to use around the house. For example, get the car seat installed and communicate how baby will get to take him to preschool every morning. Place the bouncy seat on top of the dining room table and explain he will sit there while we eat dinner. Help paint a picture to your toddler to help him get prepared.
Mentally Prepare
One month in advance explain:
Babies cry because they are mad they can't talk; they aren't mad at you.
Baby is never, ever leaving.
"We love you" over and over.
Go through his baby pictures.
Go shopping for a present for the baby and wrap it.
At the Meet & Greet Hospital Visit
Keep it to 60 minutes max.
Have a fun outing planned for afterward.
Display a framed picture of toddler in hospital.
Teach hand washing, show where to touch the baby, give presents, and GET YOUR KID OUT!
Bringing Baby Home
The first month is all about your toddler. Pass off the baby as much as possible. Lavish attention as if nothing has changed.
Prepare for Regressions
Be prepared for regressions, including having to do with potty training. This is normal. Your toddler may also experience night waking, separation anxiety, thumb sucking, wanting to use a bottle or diapers even though they hadn't been.
Things to Keep in Mind During the First Month
Keep new baby excitement low at home and be patient. Remember, your toddler is not your assistant. When loving moments happen, acknowledge your toddler. Constantly remind him how much the baby loves him. You've got this, mama!