The transition to one nap has a beautiful outcome — one less step in your routine and a move towards more quality sleep. However, changing your toddler's sleep habits can be a shake up. According to Dr. Harvey Karp, author of The Happiest Baby Guide to Great Sleep, "Children usually go from 2 naps to 1 between ages 1 and 2." As a real mom in the trenches, I've experienced it closer to 12-15 months.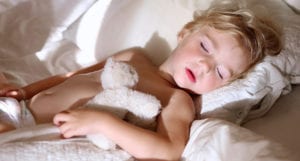 For those of you whose child has stopped sleeping when he used to sleep soundly, I'm here to help!
Read more of this guest post on Bubbles Academy.