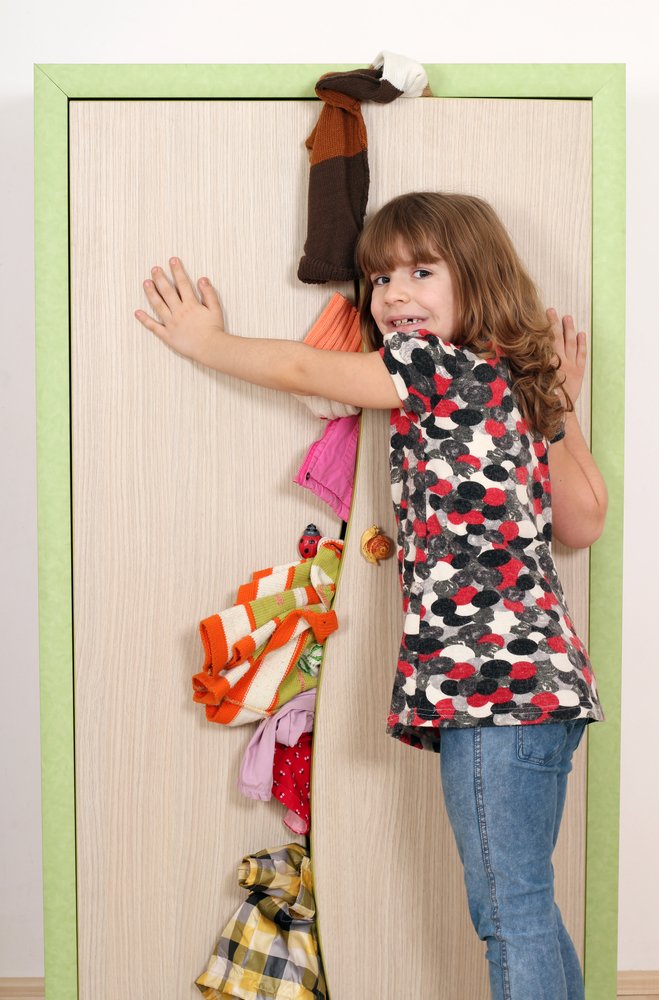 It's the time of the year where Spring Fever hits and Chicago weather gets a little more schizophrenic. You never know if you're going to wake up to snow or 80 degrees! How do we handle the kids' wardrobes during this time of transition? Below are a few simple steps.
I suggest keeping the bare minimum of winter, fall and light spring coats readily available for a couple more weeks. After that, we can do a full-scale wardrobe rotation and purge. Here's how to get started:
1. Grab several large plastic bags for donations.
2. Sort through every fall/winter item, including coats, hats and boots, and create piles for the following:
A) In poor condition (garbage)
B) Does not fit/will not fit in fall/child doesn't like it
C) Will fit a sibling in future (sort by sex and size)
D) Will fit same child in fall and is in style (sort by child)
3. Donate "B" to those who truly NEED more clothes.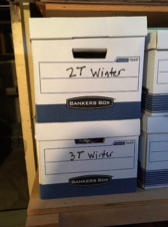 4. Pack away "C" and "D". Be sure to label containers by child, size and season and store them in a non-prime real estate area. Some options are: basement storage, attic, top shelf of a closet and under beds. While you're at it, if the sports in your house rotate seasonally also, take time to donate the items that no longer fit or for sports nobody is playing anymore. Store the remaining seasonal sports items in a labeled container.
5. Have your kids pick a sweater or sweatshirt or two for chilly summer evenings.
6. Bring out the spring and summer clothes and organize them in dressers and closets.
I highly suggest getting your kids involved in the process. They need to learn how to manage their things, and getting hands-on experience is the best way! They will learn the process of how to organize anything and will learn that people cannot hold on to everything they ever owned for the rest of their lives. Not only that, but you'll get more buy-in from them if they take part in the decision-making process and less resentment for ditching their stuff.
If you're struggling with getting started, make a commitment to yourself by writing an appointment on your calendar to tackle this project. I also suggest playing motivating music going or asking a friend to join you so you have companionship. In addition, I always recommend that my clients reward themselves for reaching a goal or crossing something off the task list. Once you get through the project, what will be your reward?
Make the most your bedroom storage using products like these: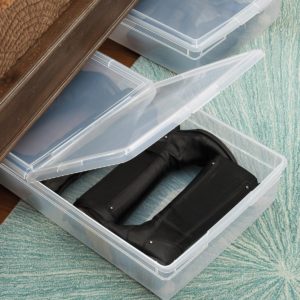 Maximize under bed storage space. This container has wheels and opens on both ends for quick access. Hike the bed up using these risers. Consider using double hanging to maximize space and provide accessibility to the "littles."
Add a drawer unit or a shelving unit to your closet to make use of vertical space. Use something you have for a FREE option!
As you spring clean the rest of your house, be sure to
take this time of year to get a handle on your kids' wardrobes. Your whole family is sure to appreciate being more organized, and you'll leave more time for fun activities during the longer days ahead!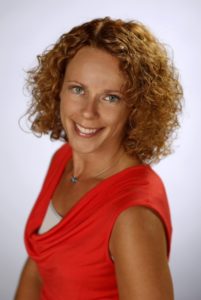 Guest post by Jamie Martin founder of  Destination Organization. Jamie specializes in helping overcommitted families find peace and relaxation through organization. She also enjoys working with serial entrepreneurs to reduce their stress and improve their productivity.