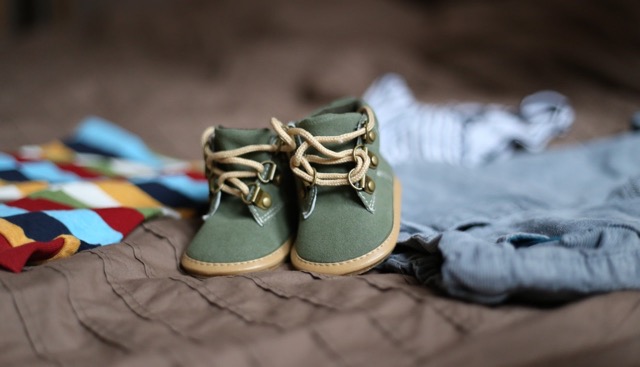 According to new reports, it takes around $233,000 to raise a child these days, and that doesn't even include college or any expenses beyond the age of 17. On average, that comes out to just under $14,000 per year.
Obvious expenses like food, transportation, health care, clothing and childcare make up the bulk of these expenses, but this number also includes the cost of simply managing an extra bedroom.
With so much on the table, it can be difficult to decide where to begin.
Preparing For A New Baby
Unlike the movie montages, preparing for parenthood isn't just tiny clothes and sharing ultrasound photos with family and friends. It's important to sit down and estimate medical costs, research how and when to take off time from work, and then budget costs for the new arrival.
Calculate your budget before the baby. Figure out what you spend on average and then calculate whether or not you will be making the same amount of money while on maternity leave. Add one-time expenses like strollers, but also calculate diapers, foods, formulas, and so on. Don't expect for everything you need to arrive at a baby shower or even as hand-me-downs.
Calculate health insurance costs. Everyone knows having a baby is expensive, but it's important to sit down and really come up with a relatively good estimate on how much it will cost you. Speak with friends who have had babies in your area and call your insurance agency or discuss your plans with HR at work to get an estimate.
Plan for maternity and/or paternity leave. Figure out how much time you and your partner can take off, or whether or not you can actually quit work for an extended period of time. Figure out if you're paid for leave and if you can save up some extra vacation days. Some of this will depend on your company's policies as well as your state's laws for maternity leave.
Find a pediatrician within your network. Within the first week of having a baby, it'll already be time to take your baby to the doctor. Get recommendations from friends or work colleagues and make sure they doctor in your insurance network, to avoid other financial headaches.
Begin an emergency fund. If you don't already have some sort of rainy day fund, it's time to start saving. Babies are expensive, but if your child gets sick or injured, it could cost you big time. Make sure to save up at least six months worth of living expenses to begin with and then work on secondary emergencies like unexpected home repairs.
Other considerations for first-time parents include ordering a birth certificate and social security card, setting up child insurance, looking into a life insurance policy, and preparing for child care. In order to find the extra money to raise a baby, it's important to start with a realistic budget.
Life-hacking Your Finances To Raise A Baby
Most people think about budgeting the wrong way. They believe it's a strict set of rules that force individuals to avoid fun and live a strict life. However, the budget simply needs to include fun items as well as unexpected items. This might even include planning to visit restaurants where kids eat free on weeknights.
One basic budget would be the 50/20/30 method. For parents, this could mean 50 percent of their income goes towards fixed expenses, 30 percent goes towards flexible spending like groceries or gas, and 20 percent goes towards a financial goal, like an emergency fund or savings for college.
Whichever method you choose, start by making a list of your expenses, but make sure to also include irregular bills. Then, figure out your monthly take-home pay and divvy up your expenses into the categories above. Consider a budgeting took like Mint or You Need A Budget to break down expenses.
How To Save Money On Everything
For starters, look at your expenses like cellphone plans, car insurance, or cable bills. Are you spending too much? Is there somewhere where you can save more money? Some satellite bills costs over $100 but there are new options like Sling TV, which only costs around $20 per month for channels that you actually choose.
With insurance plans, some car insurance companies offer discounts for combine policies. The best way to get an estimate on this number would be to simply call and ask for prices on a bundled rate. This is likely also true for cell phone plans, cable, and internet. See if you can get a discount for purchasing all three from the same company.
Finally, it's important to remember that confidence is key with your finances. According to LifeHacker, 78 percent of customers who ask for a better credit card rate will get it. If you've been a loyal customer with your phone company, cable company, or landlord, consider asking for a discount on your bill. If they can't help you, don't threaten to leave, actually leave.
Jacob is the blogger behind Dollar Diligence. Over there, he talks about budgeting, paying down debt, saving, and side hustles. If you like this article and want to see more, feel free to follow him.