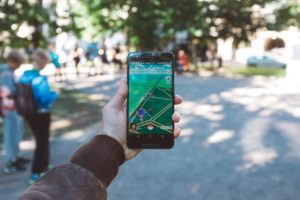 Every day, it seems that our children are more connected to the Internet. With classes, tutorials, cartoons, game shows, and educational shows becoming more available online, it's tempting to let your kids have a tablet or the family computer to spend their free time interacting with their friends or playing games on these sites. But in this time of over-sharing and putting information and images online, how do you keep your kids safe from inappropriate content or unwanted attention?
Don't share images or personal information online
First and foremost, teach your kids not to put any personal information or images online. Once you put something on the Internet, it exists there forever. Be the example and don't post too much personal information online where they see it, like your email addresses, phone numbers, photos, or address. When your kids see you interact with the Internet in this way, they are likely to follow what you do. Always make sure to lead by example!
Use a VPN
What is a VPN and how can it help you? VPN stands for Virtual Private Network. There are several types of VPNs, which take your outgoing data and channel it through an encrypted tunnel or a set of proxy servers making it appear as though the VPN is initiating the exchange rather than you. Encrypted data coming from the VPN can't be read by third parties trying to steal your information, which gives your connection more security than should you proceed without using a VPN. As an added bonus, many VPN providers also include anti-malware or anti-spyware in their software for extra protection.
Get involved in their online habits
Even though your kids may want to play the same game a million times over, or watch the same YouTube or cartoon videos over and over, browsing the Internet with them and watching how they interact with online sites will be instrumental in helping you to plan how to protect them. Once you know their habits, you can direct them to safer sites, or you can explain to them why the material they are looking at is unsafe or inappropriate in real-time. This practice will help you learn about your kids' habits, and to help teach them how to stay safe online.
Use a Firewall and parental controls
Although a VPN will successfully block most unwanted attention while you browse the Internet, a backup protective service is an external Firewall can effectively protect all kinds of devices at a high speed. A Firewall can help to prevent third parties from reading the information your household puts online, as it acts as a barrier between a trusted network and an untrusted network. While turning on your Firewall, you can also select which parental controls you want to set up in order to choose how best to protect your kids from the Internet. With so many options for site blocking and parental control, you can rest easy knowing your kids are that much safer online.
###
Hotspot Shield is one of the top ranked VPNs  in the world. Hotspot Shield has over 500 million downloads and has helped users from over 200 countries fight for net neutrality and against censorship.