Last summer my family and I – including my sister and dad – spent a week together in the West.  We fell in love with Jackson Hole, Wyoming, a true treasure in the summertime. Saddle up, because you're in for a wild adventure!
When we sightsee we don't go too nuts with our days because travel is already tiring. Our vacations always include afternoon naps for my toddler and down time for the rest of us, too! Our general schedule while in Jackson Hole was 8 a.m. workout (for me), depart our vacation house by 10, nap from 1-4 and be back out by 5 p.m. for dinner.
HIKING
Jackson Hole is known for hiking, and even if you had 10 years you still couldn't see it all. Following are the two hikes my family did (and our ages range from 3 to 70).
Jenny Lake
The entrance to the Jenny Lake trail is seven miles from the town of Moose, Wyoming. There are two options for hiking Jenny Lake:  you can either do the 7.5 miles (round-trip) starting from the parking lot and going around the lake or take a short 15-minute boat ride across the lake where you'll see the most unbelievable panoramic views of the Teton mountains. The boat ride is a must with young kids – mine even spotted a bald eagle.
The hike has two destinations: Hidden Falls and Inspiration Point. Jenny Lake is a popular destination so you'll likely share the trail with fellow hikers. We started out at 10 a.m., hiked .6 miles and arrived at Hidden Falls within an hour. This 80 foot cascading waterfall was the perfect scenic spot to enjoy our picnic lunch before we hiked back down.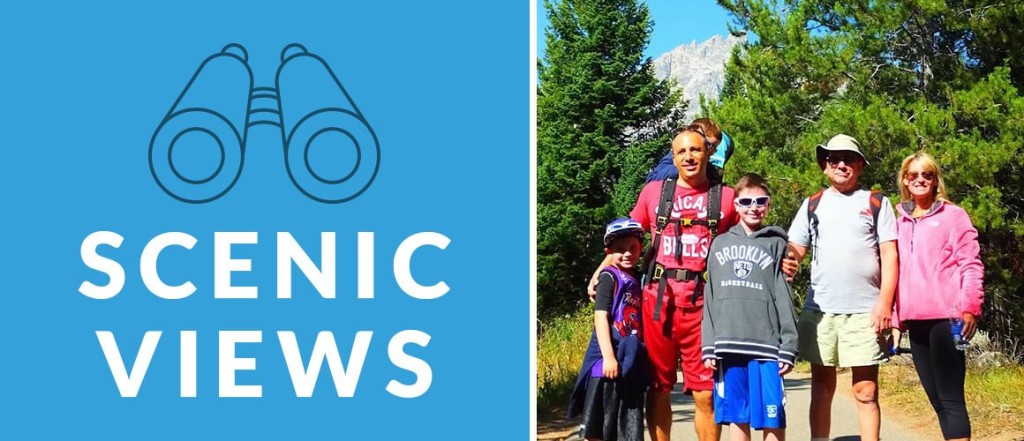 An additional option is a steeper .4 miles to Inspiration point. The entire outing took us three hours, and the trail did have a few steep sections, but my toddler and 70-year-old dad easily navigated them.
Phelps Lake Hike
The entrance to the Phelps Lake hike is located in the Laurance S. Rockefeller Preserve off Moose-Wilson Road, four miles from Moose, WY. Hiking to Phelps Lake is a popular eight-mile hike that provides fantastic views of jagged mountains, the scenic Phelps Lake and Jackson Hole valley. This is a beautiful and enjoyable hike for enthusiasts up to the challenge of climbing a few hills. The hike from the parking lot and around the lake is just about eight miles. You will want to get there before 9 a.m. as parking at the Rockefeller Preserve Center is limited and the rangers will not allow you to park until a space opens up.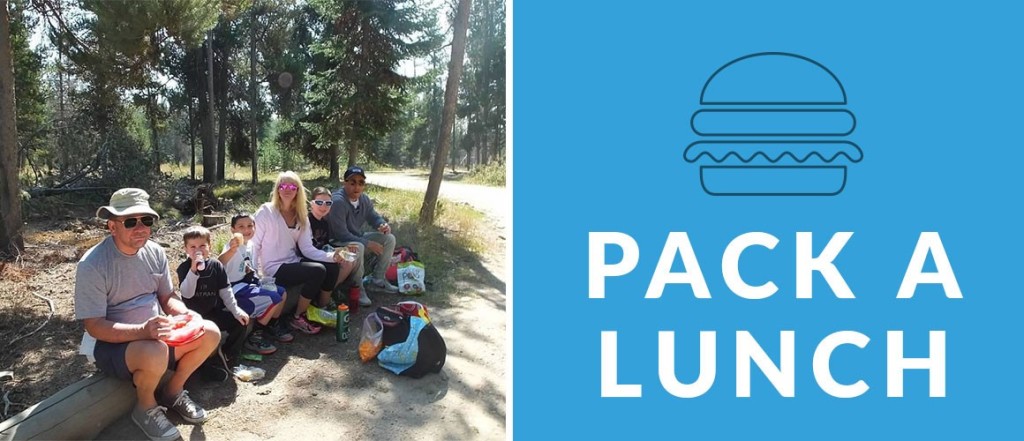 We packed our lunch and water and headed out. Just a few minutes hike after leaving the car park, the trail splits. While both go to the lake, I recommend taking the trail to the right and continuing counter-clockwise around the lake. This made for the perfect arrival at Huckleberry Point, where we enjoyed a picnic lunch.
FUN EXCURSIONS
Yellowstone National Park
The first National Park in the U.S. is known for its wildlife and many geothermal features, especially Old Faithful Geyser, one of the most popular sights in the park. Summer is the busiest time at the park so a helpful hint is to leave your hotel early and eat breakfast on the road. Since it's a two-hour drive from Jackson you'll have plenty of time for that. The park is a major destination for all members of the family.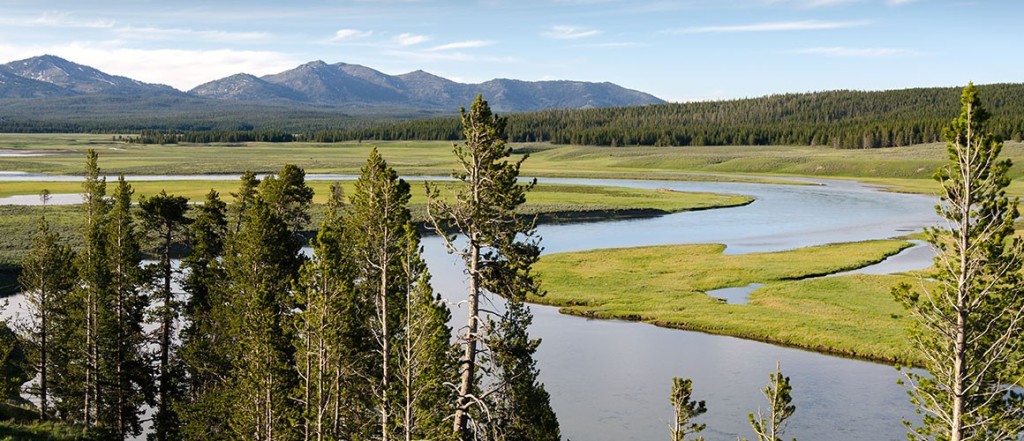 You can either drive the grand loop road, where my family saw numerous buffalo roaming freely (and all of the main attractions are located here), or take a day hike on one of the thousands of trails and explore. The park has 5 entrances so be sure to plan your trip in advance.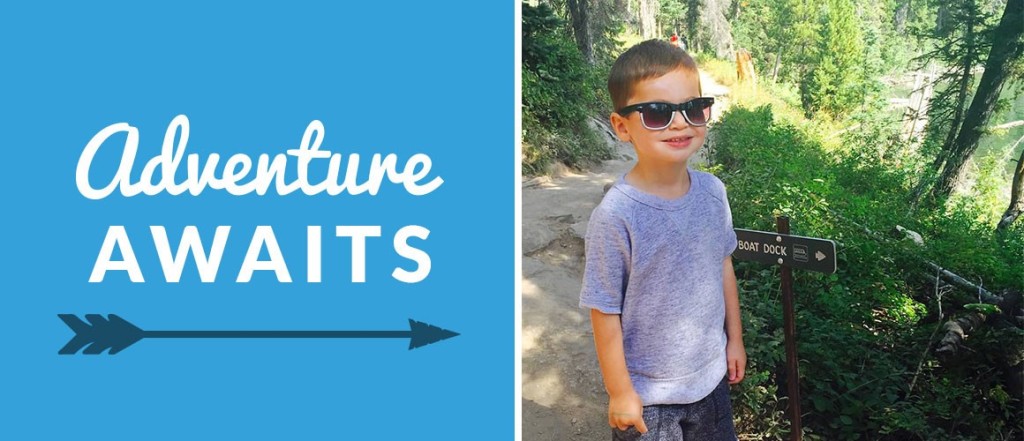 Whitewater Rafting – Sands
The rafting trip is an eight-mile whitewater adventure. You can book a 14- or eight-person raft. I suggest upgrading and paying more money for a larger raft so you're less crowded. The trip lasts approximately 3-1/2 hours from the bus ride at the Sands main office until after you have been returned back to your car. The professional guides will take you through eight miles of whitewater in the Grand Canyon of the Snake River.
Combining spectacular scenery with the excitement of Class III rapids, this trip has all the ingredients for the perfect river adventure. Definitely wear footwear that you don't mind getting wet, like sneakers or sandals that will stay on your feet. The earlier in the summer you raft the higher the river and wilder the waves because the snow is melting off of the mountains as the spring thaw begins. We went in August and our trip was 70% floating down the river and 30% paddling the whitewater, which is definitely exhilarating! Must be at least 6 years old.
Scenic Float Trip – Solitude Float Trips
We did the Grand Teton scenic float trip, one of several options. The river runs smoothly here, through a pristine, natural landscape that features both a forested and open meadow environment.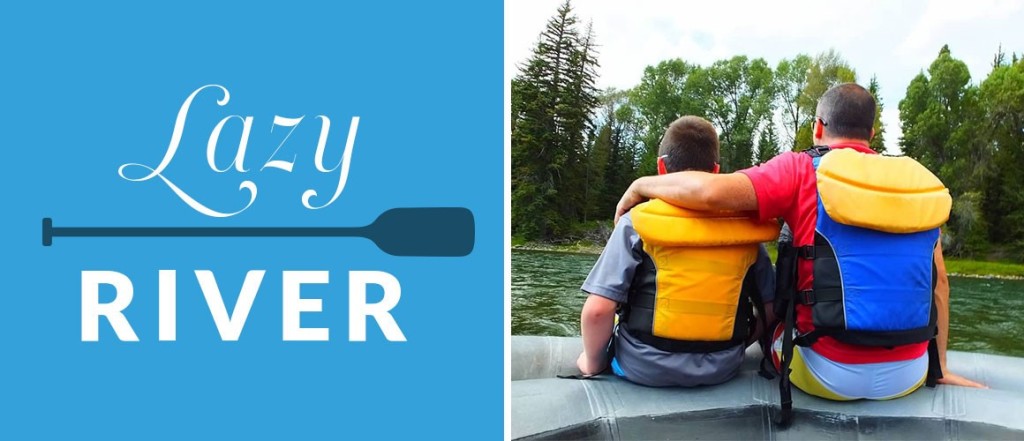 This special sanctuary is home to an abundance of wildlife, including the majestic bald eagle. The most prominent and impressive peaks in the Teton Range are ever present above you. This trip is the perfect length – two hours – and, though quite tame, it's well worth it for the Teton mountain views. Any age can go, perfect for young families.
Jackson Hole Grand Adventure Park
Located in the middle of Teton Village, this park is walking distance from hotels, shops, and restaurants – or utilize the free parking lot. Here you'll find mountain biking, a ropes course and climbing wall. Or, you can be lazy like us and just ride the tram up 4,139 vertical feet to the top of Rendezvous Mountain in 15 minutes. We've never seen views like this and were simply blown away (it was windy, too). You can buy a daily pass for all or single tram ride tickets.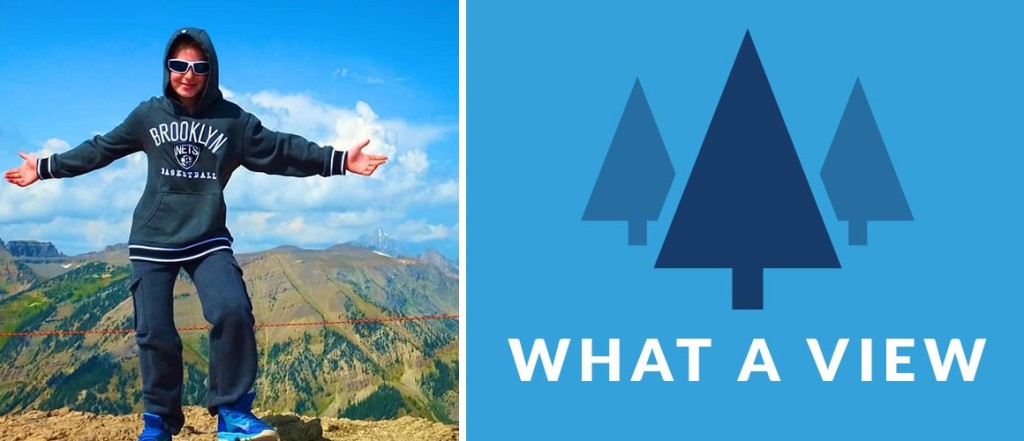 Snow King – Alpine Slide
The alpine slide was one of our family's favorite activities, and we even drove over to Jackson to ride a second day because the kids loved it so much.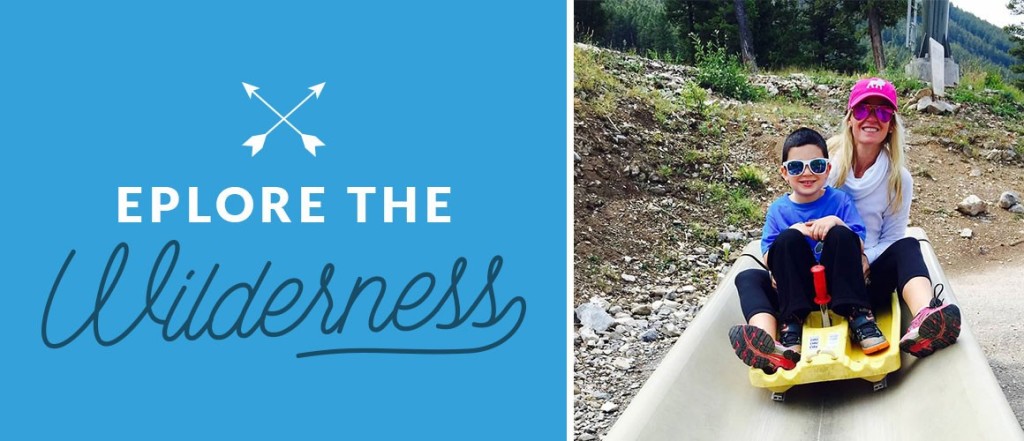 You'll zoom through Snow King Mountain in a "car" that seats two people while you control the speed and go at your own pace. The views from the half-mile track of the Tetons are incredible. Ages two and up. My three-year-old couldn't get enough of this and took turns riding on all of our laps.
Shootout on the Town Square
The Jackson Hole Shootout takes place Monday – Saturday at 6 p.m. on the Town Square. It's been a Wyoming tradition since 1957. We parked our car on the street and moseyed past the shops and restaurants over to the Square. The Shootout is the longest, continuously running gunfight in the United States and it is estimated that more than four million people have witnessed the Shootout through the years. We watched the silly shenanigans for 10 minutes, as the fake shootings were loud for my three-year-old, then walked a couple of minutes to Cafe Genevieve for dinner.
EVEN MORE THINGS TO DO
Fishing
Jackson Hole Rodeo
Mountain Biking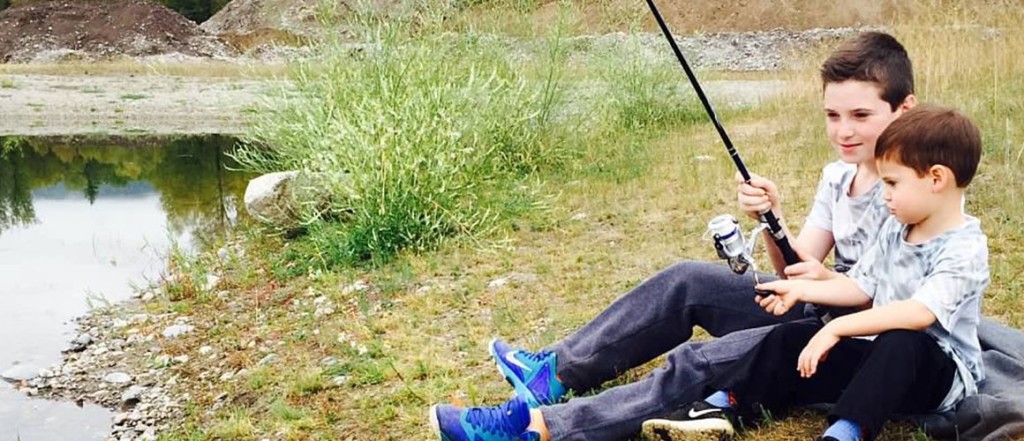 DINING
Cafe Genevieve
Cafe Genevieve is located a half block from the Town Square in a historic, charming log cabin serving southern influenced "Home Cooked Classics" and is open for breakfast, lunch and dinner. We dined outside on the patio and had the best fried chicken. We parked our car – Jackson Hole has lots of easy street parking  – and after watching the Shootout, we walked a few minutes to the restaurant. This was my favorite restaurant! Located in downtown Jackson Hole.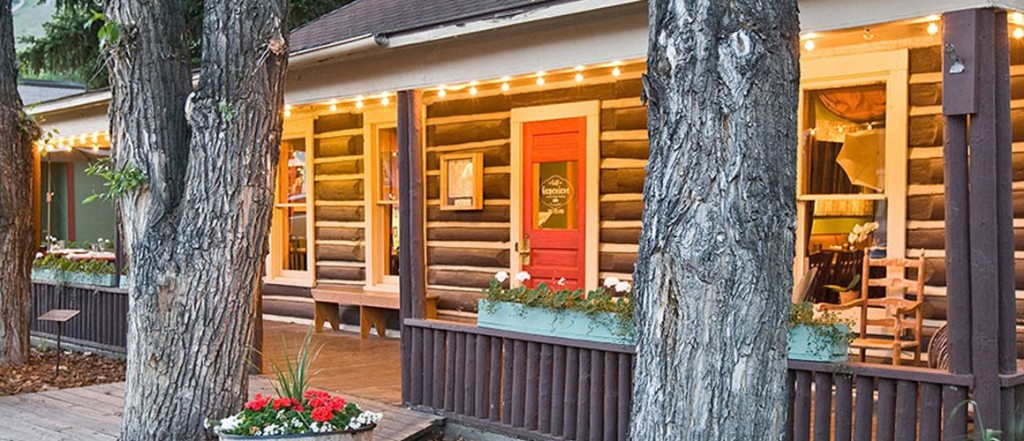 Mangy Moose Restaurant and Saloon
The Mangy Moose is the quintessential Jackson Hole restaurant in a fun, family friendly atmosphere with reasonable prices and locally sourced fresh food. A MUST go-to locale for tourists and locals alike, the Moose is a great place to go for a casual dining experience for breakfast, lunch, and dinner. We ate at the Moose before heading up the gondola at the Grand Adventure Park. Located in Teton Village.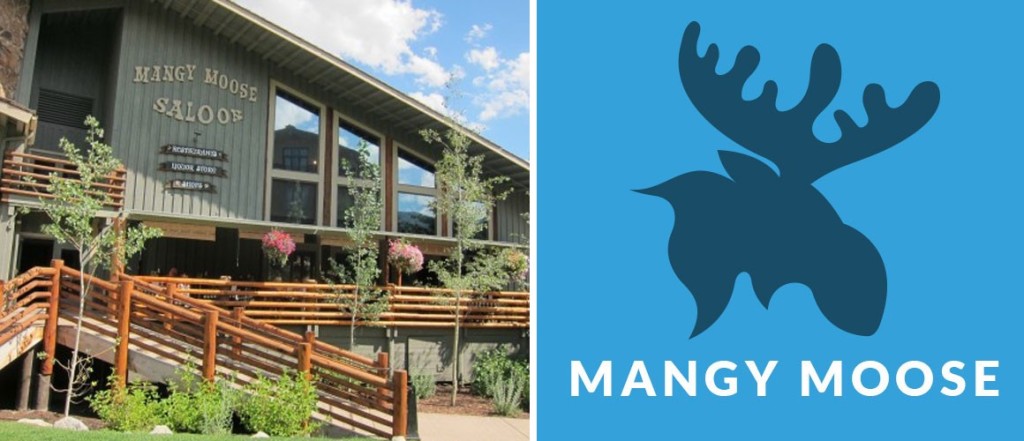 Q Roadhouse & Brewing Co.
Q Roadhouse & Brewing Co. offers something for everyone. The large deck has Teton views and their lawn is a great place to entertain children often with live music playing during dinner. The menu has a fun mix of roadhouse BBQ fare and they feature their own in-house brewed craft beer. Our family sat outside and the kids played soccer and catch with the numerous balls on their massive lawn. Conveniently located between downtown Jackson Hole and Jackson Hole Mountain Resort.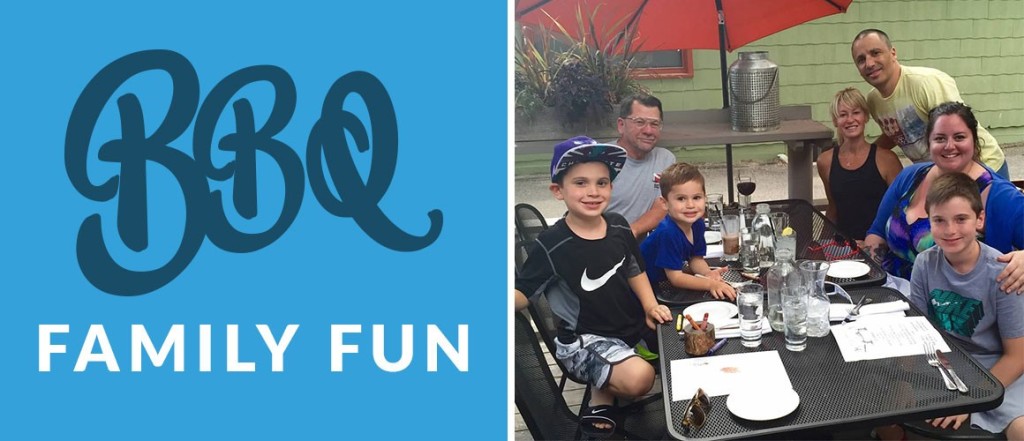 Four Seasons – The Handle Bar
The Handle Bar is located within the Four Seasons with access from either inside the hotel or from the public access outside. Even if you're not staying at the hotel you are welcome to dine! The menu offers classic pub food and is open for lunch and dinner. This is one of the nicest Four Seasons the brand offers and I highly recommend you stop by. I was able to sip my wine while my toddler and his daddy ran around the grassy field; giving me some much needed vacation alone time.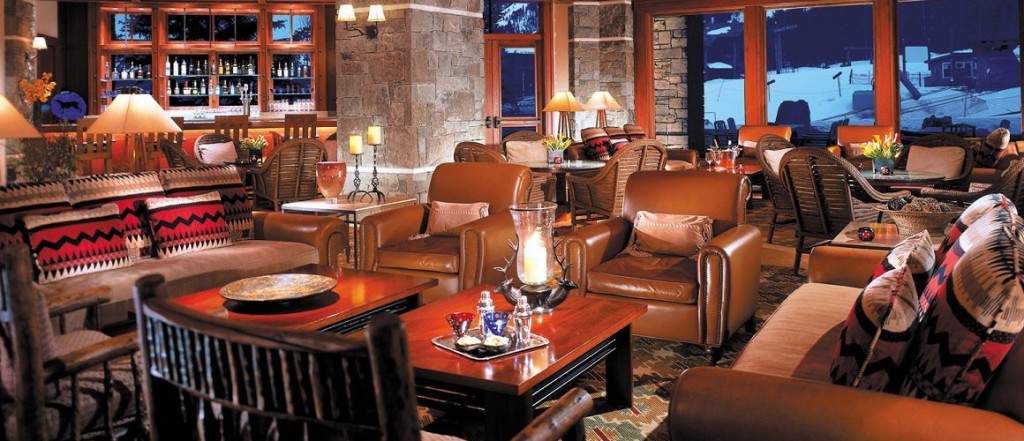 Located in Teton Village.
LIFT
LIFT is located in Jackson Hole at the base of Snow King Mountain. The restaurant boasts amazing views from the decks and rooftop seating, Seat yourself in front of their rustic rock fireplace and dig into their comfort food. We went to the LIFT for dinner after our second time visiting the alpine slide and my boys went across the street to the soccer fields to play catch.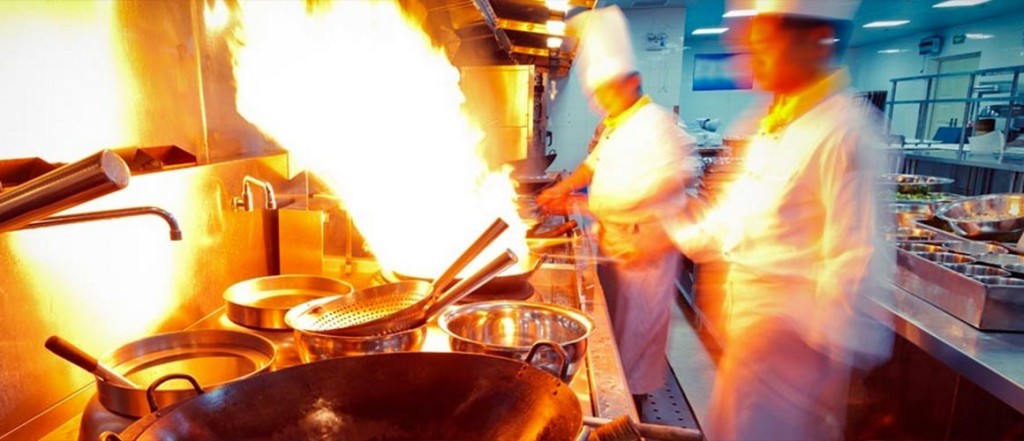 Hayden's Post Restaurant and Bar
Hayden's Post is located inside the Snow King Resort Hotel and serves Western cuisine for breakfast, lunch and dinner. You can choose to sit inside or outside, and either way you'll experience a 180-degree view of Snow King Mountain.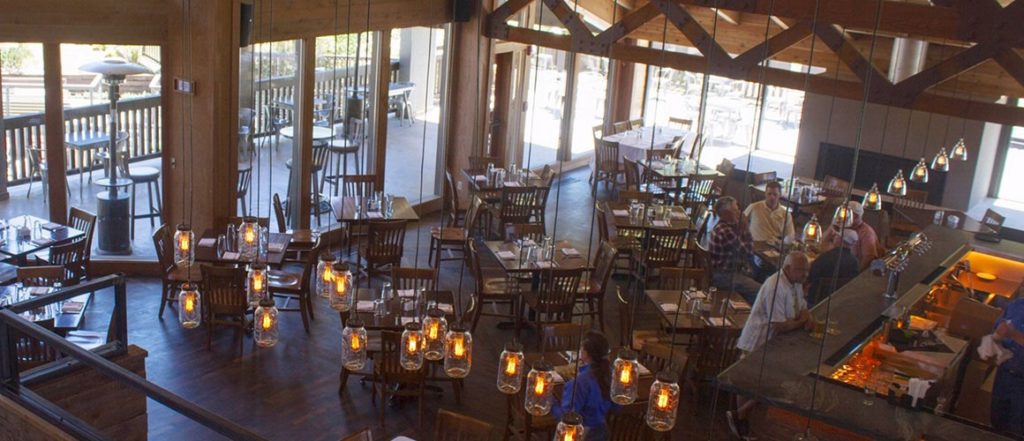 Hayden's is not your fanciest option and I would not recommend it as a destination meal, but, give your gang a snack before or after the alpine slide and be sure to sit outside and enjoy the peaceful air. Order the cheese board and wine for yourself!
UNIQUE DINING EXPERIENCES
Dornan's
This was our first meal after arriving in Jackson Hole and getting settled. Located off the main highway, Dornan's is convenient to get to no matter where you are staying. It's a completely outdoors, super casual, all-you-can-eat western style family restaurant. We sat outside at communal picnic tables under the blue skies, taking pictures in front of the Grand Teton mountains and the Snake River. We paid at the cashier, grabbed a table, and entered the buffet line. The buffet offered beef stew, BBQ beef and chicken, mashed potatoes and gravy, corn on the cob, and Nathan's hot dogs for the kids.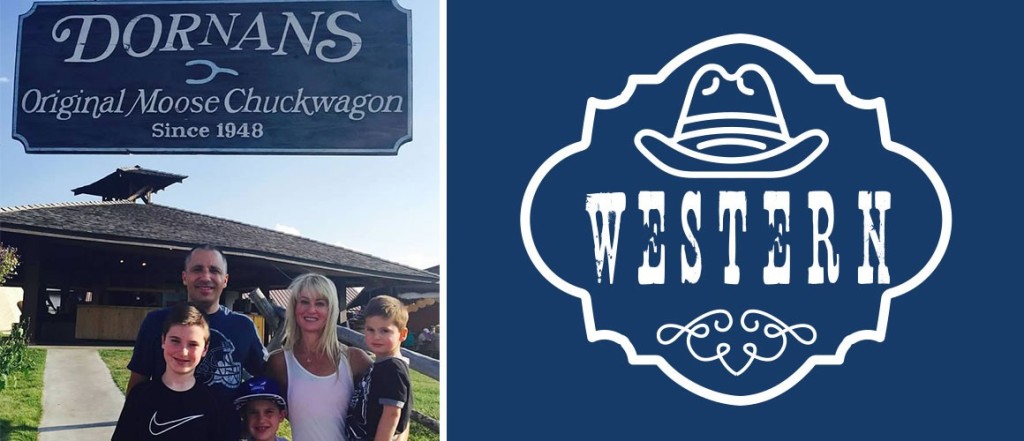 The "bar" is separate and make sure to bring cash to pay for your beer or a glass of wine. Be forewarned: if you're tired from traveling this experience will only add to an already long day. I was running back and forth to get food for the kids and I would have enjoyed it more if I weren't playing waitress to my little guys. Serves breakfast, lunch, and dinner. Because of the gorgeous surroundings they do a lot of private events so be sure to call ahead to make sure they are open.
Bar T5 Covered Wagon Cookout
The highlight of the cookout is the two-mile ride in a horse drawn covered wagon up the mountains. After you check in, you'll be given a short introduction about the history of the area and then loaded into the wagons. With a team of horses hooked up your wrangler will guide you up Cache Creek Canyon, a 15-minute ride up the mountain to the buffet dinner and the Bar T 5 Band. We sat under a pavilion at picnic tables and ate BBQ chicken, roast beef, baked beans, corn on the cob, and salad. Sadly, they don't serve alcohol, but they do serve pretty good hot chocolate.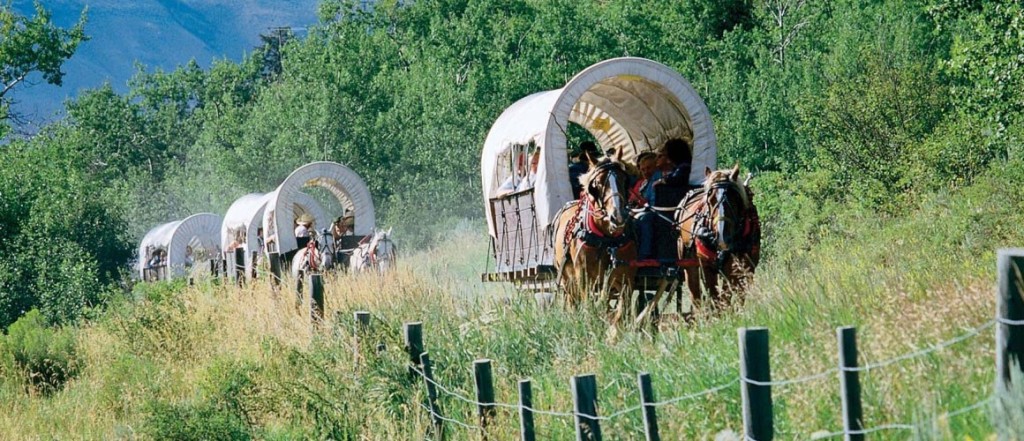 The Bar T 5 Band is a little hokey and the show could be shorter, but my toddler was happy to wander around throwing rocks when he got bored, and his older brothers and aunt were called up to be a part of the show. This is a must do excursion and riding in the bumpy covered wagons spotting cowboys and Indians was a treat! Located 1-1/2 miles south of town. Must call ahead and reserve tickets so the tour bus doesn't take your spots. Open Sunday – Thursday
EXERCISE

Yoga with Adi
We hired a yoga instructor to come to our rented house and guide us through an hour of yoga. She supplied mats and props. We practiced outside in the crisp air facing the Teton mountains and the kids even joined in. It really helped keep our bodies feeling great with all of the hikes and high altitude. Adi Amar, owner and cofounder. Offering group classes, yoga workshops, teacher trainings, and private instruction.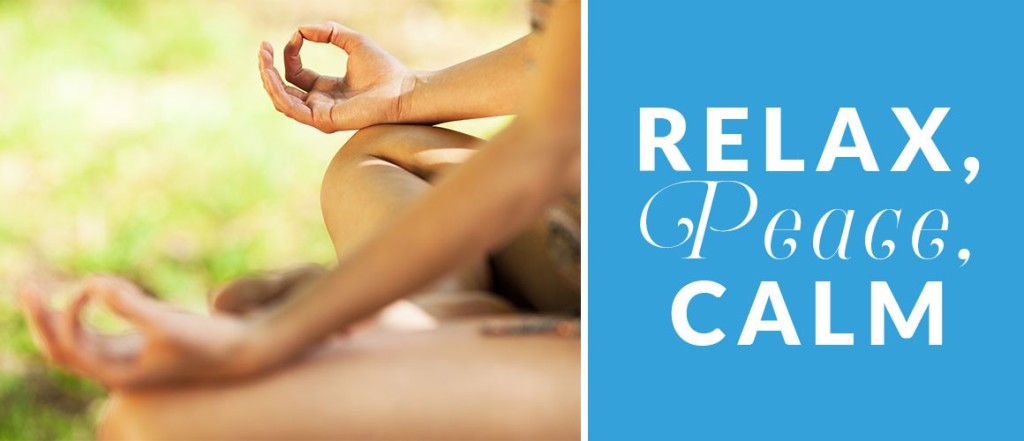 Grocery Store: Albertsons 105 Buffalo Way Jackson, WY
Baby Gear Rental: Jackson Baby Gear JH Baby Gear
Places to Stay
Four Seasons
Amangani
Clear
Four Seasons Photo Credit: www.luxuryaccommodationsblog.com/post/68019413574/four-seasons-jackson-hole
Lift Photo Credit: www.liftjacksonhole.com
Hayden's Post Restaurant and Bar Photo Credit: www.snowking.com/restaurants/haydens_post/
Bar T5 Covered Wagon Cookout Photo Credit: www.jacksonholetraveler.com/profile/bar-t-5-covered-wagon-cookout/
This article was originally published on WellTraveledKids