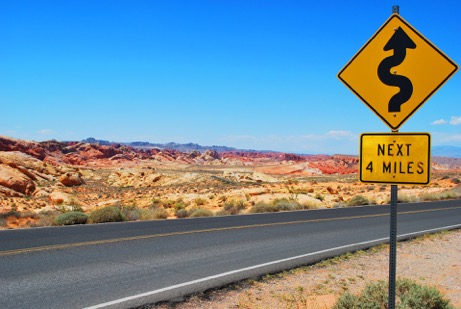 When you have kids, your outlook changes. So does your budget. You can't always buy a new car, but there are a few things you can do to make your current car more family friendly.
Here are six ways you can make your car work better for family driving:
Get Car & Trunk Organizers
Whether your car is big or small, you're going to have trouble with kid's stuff getting everywhere. Stay on top of it and keep your car organized with back seat and trunk organizers. This will also help keep you and your family safer while on the road. We've all tried reaching back for a sippy cup or tablet and know the dangers. If you know exactly where everything is, you'll spend less time rummaging and more time focused on the road.
You can also employ some other easy organizational techniques like hanging a 3M or Command hook on your passenger side to hold your purse in place while you drive. This can also work for grocery bags (no more cans rolling around the car).
Improve Your UV Protection
Especially if you're going to have a baby on board, consider getting your car windows tinted. If that's not an option, get a screen for each of the back windows to block the UV rays that may shine on your child's carseat. Windshields come with UV protection, but side and rear windows do not.
Check Your Insurance Coverage
Now that you're driving with precious cargo, you may want to change your deductibles and liability limits. Also, check to see if your insurance company offers roadside assistance. This is a great feature to have on your insurance policy if you're not getting it elsewhere. Some new cars and membership programs offer roadside assistance, so check to see if it's available to you from another source and compare prices before you decide.
Protect Your Vehicle From Spills & Splashes
If you care about your car's longevity, invest in some floor and seat protectors before you even install the carseats. You can also find piddle pads that go under the carseat and kick mats to prevent your car from getting damaged.
Get Regular Oil Changes
The older your car is, the more important it is to get regular maintenance. Never underestimate the importance of getting regular oil changes and tire rotations. These things are crucial if you want to keep your car running safely and smoothly.
Learn How To Check Your Tire Tread
For most of us, tires are a set-it-and-forget-it kind of thing. We don't think about whether they need to be changed until someone tells us. This is okay if you're getting regular oil changes and trust your mechanic to check your tire tread. But there's also a simple test you can conduct on your own. Insert a penny with Lincoln's head facing down. If you can still see all of Lincoln's head, your tread is too worn, and you need new tires. When your tires are too worn, you run the risk of having one of them blow out while you're driving. And this is far from ideal with kids in the car.
Whether your car is new or old, there are a few things you can do to upgrade it for family life. Not only can you help keep your family safer, but you can also help protect your vehicle from the inevitable mess.
Do you have any additional ideas to help make the car more family friendly?
###
About Rachel O'Connor:
Rachel is a freelance content writer located in San Diego, California currently writing for VW Kennesaw. Over the course of her career, she has written a variety of health, parenting, and fitness articles. In her free time, she enjoys running along the beach with her two puppies and practicing yoga.