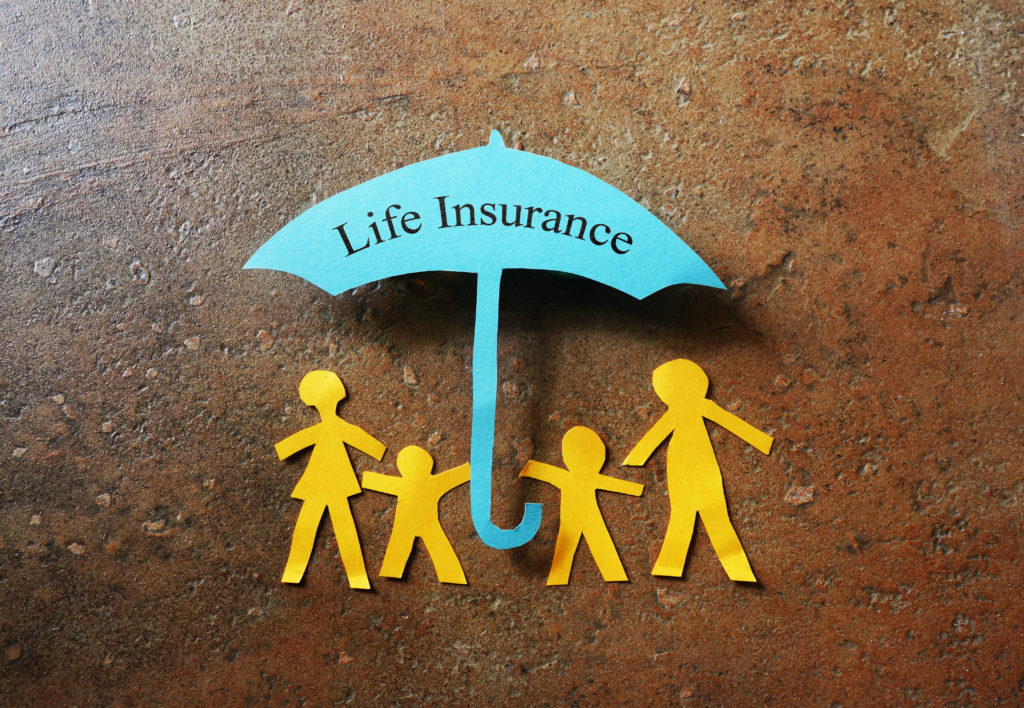 The birth of a child brings lots of joy, but also big responsibilities. The need to have life insurance becomes more important than ever as you'd most probably want to make sure that your family is protected in case of an unfortunate event. Here are some tips to consider when purchasing life insurance for your family, but first let's understand how this type of insurance works.
What does life insurance cover?
Life insurance provides a financial safety net that covers expenses such as medical bills, childcare costs, mortgage or education fees for your children. If the person insured under the policy dies, then the money is paid to a beneficiary that is usually the spouse. Your family will be able to continue to live the current lifestyle they lead without the risk of debt. You just have to know how much life insurance to buy and what type suits your family's financial needs, so here are some tips to help you:
1.    Learn about the types of policies available
There are mainly two types of insurance:
Permanent – This offers lifelong coverage and it's more expensive than term insurance. In case you have a child with special needs that will need your support their entire life, or you just want to leave money to your family no matter when you die, then it might be wise to purchase this type of insurance.
Term – This offers coverage for a fixed period of 10, 20 or 30 years and it's also the simplest and cheapest type of insurance. It makes sense to buy a term policy considering the period of time when you'll have costs for raising your child. After 30 years, for example, they'll most probably be financially dependent and won't need life insurance anymore.
When choosing what is best for your family, think about the future but also what you can afford at the moment.
2.    Consider insuring both parents
You might think that the person who brings in the most income should be insured, but the fact is that whether you both work or one of you is a stay-at-home parent, you both need life insurance. Of course, it's not a must. This is because if the stay-at-home parent dies, then it would be more difficult for the other to provide support. A solution would be to quit your job for a period or pay someone to take care of the kids, but in both cases your financial situation will suffer.
3.    Name a beneficiary, other than your child
You shouldn't name your child as the beneficiary of your life insurance, even if your kids need the most money. The reason is that if they are minors, they cannot receive the lump sum and the court will have to appoint a guardian. Who wants to spend time in courts? There are better options, such as building up a trust or setting up your spouse or a close relative as beneficiary.
4.    Determine how much coverage you need
If you want to determine how much life insurance to buy, you have to think about your family's financial needs in the long-term, but also on how much you can afford in the short-term as you'll have monthly payments. It's important to take into consideration your family's main living expenses and how they would be able to manage them if you weren't there to offer financial support. It might be useful to make an evaluation of the following expenses, depending on what applies to your family:
Childcare costs – these costs usually get higher as your children grow older. According to a new report 30% of the families in the USA spend around $25,000 or more annually on childcare.
Education – school fees and university expenses are probably one of the most important to be considered as you'd probably want your child to have a proper education and complete their studies.
Mortgage – if you currently have a mortgage it's best to include it in the cover as this is a big responsibility to be left over to your family.
Loans and debts – as in the case of a mortgage, debts are usually a headache for most families, so make sure your loved ones will not have this burden on their shoulders.
Also, keep in mind that in case you or your spouse were to die early in your child's life, then the living expenses would be higher.
If in doubt, it's best to seek professional advice as an insurance agent can help you decide on the appropriate coverage amount for the insurance.
5.    Buy it as early as possible
There are all kinds of financial obligations that you need to meet when becoming a new parent, from medical expenses to all the goods necessary for a newborn. Life insurance may not be your top priority at that moment. If you want to keep your expenses to a minimum you can opt for a term policy, but you should do it as early as possible. Why? Because it's easier and more affordable to obtain when you're younger. The monthly payments are usually cheaper if you opt for a policy when you're in your 30s rather than in your 40s. This is because the cost of life insurance is determined based on your age and medical evaluation, so the sooner you get it, the less you will pay for it.
There are a lot of financial priorities and provisions that you have to deal with when you have a child, either saving for college, an emergency fund, or your own retirement. If you want to keep your expenses to a minimum, find the most cost-effective life insurance option. No matter what you choose remember that this is a savings net that will prevent your family from being in a financially compromised position in case you were not longer there to support them.
###
Toby Dean works on behalf of topinsure.ie in outreach and content creation. He creates engaging content that help businesses connect with their audience and stand out from the crowd.